DIY Computer System Bundle and Upgrades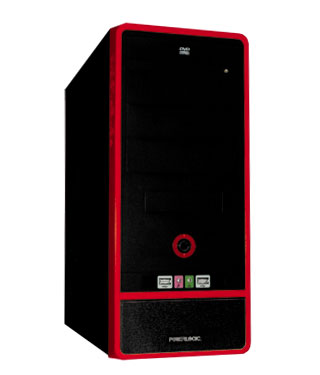 Do you have an aging computer system which is running slowly and you feel that it is time to upgrade?
Upgrade your hardware parts with us or build your own PC today!
If you have a specific model for requirement, Contact us and tell us what you want in your new PC, after all, it is customisable!
Why S-Mall DIY PC System's hardware last longer and error free?
We take our time to build your system!
And we are proud to say this.
We do not ship your system on the same day as your order. Typically, it will take around 2-3 working days. Why? Read on...
Because we do
Cable Management

Cable management is done for your system which gives your system better ventilation. This keeps the system cooler and allow it to last longer.

Stress Testing of your new PC system

This is the process which takes up the most time. S-Mall thoroughly test your new system before handing over to you.

Each individual component, such as the processor, ram, hard disk, are tested and ensure that they are in perfect condition before shipping to you.

Longer Warranty

Usually, when you purchase a new system, the standard norm is a 1 year hardware warranty for the entire system. However, by purchasing our build your own PC system, you get warranties that are longer than 1 year, which will be covered by the various distributors!

The warranty for the various system parts last from 1 year to 3 years and even lifetime warranty!! They are covered by the individual distributors of the hardware parts.
Call us at 9171 6803 for a customized current spec-ed DIY PC System Now!
Looking for intel i3 / i5 / i7 /i9 system or AMD ryzen series or performance PC which is meant to be used as an autocad / autodesk workstation? Or do you need modifications to the above system.
Email, sms, whatsapp us your requirements and S-Mall will get back to you within 2 working days. More contact details here
*LCD Monitors, Keyboard, Mouse not included
* A transportation charge will be charged if services or checks on the system is requested to be send at your home/office