Monitor Display Problems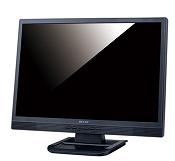 Is your PC giving you a monitor black screen even though you can hear your computer humming in the background? And are you having weird resolutions for your PC and everything looks weird on your desktop computer?
We fix monitor display problems such as
blank screen / No display even though the PC / desktop is switched on and you are able to hear the spinning of the fan
monitor resolution problems
Unable to see windows logo
Endless blinking underscroll when windows logo should be appearing
Unable to login to windows / Unable to see windows login screen
Our expertise do not stop there. They are just some of the common problems that we faced.
There are many reasons for LCD monitor display issues on your monitor, which are too long to be listed here, however, we are confident in providing you a solution which is best suited to solve your issue.
Call us at 9171 6803 to solve your
monitor display problems
Rate from $30
Back to Singapore PC repair services