Notebook Laptop Repair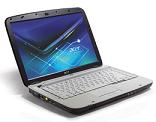 We solve laptop problems such as
overheating, loud or noisy fan
LCD has no display or distorted images
Faulty, cracked LCD / LED screen
pixels or squares appearing on your LCD Monitor
Auto shutdown suddenly while using it
Random vertical or horizontal lines showing up on your screen
Laptop power issue / not able to power up
Spoilt laptop buttons or no response from certain keys
Certain component of the notebook is not working
Other than providing laptop repair services, we provide hardware upgrades for your laptop. Insufficient memory? We provide laptop memory upgrade and hard disk upgrade.
Is your notebook running at a much slower speed as compared to when it is newly purchased? We reinstall a fresh new copy of Windows for you. Check out Windows Installation and Repairs section here.
Alternatively, you may consider our tune up service to speed up the performance of your notebook.
No brand is a limitation for upgrades or repair. We support major laptop brands such as HP, Compaq, Acer, Toshiba, Fujitsu, Samsung, LG, Dell, Lenovo, Asus and Sony. Any brands not listed here?
Call us at 9171 6803 to upgrade and repair your laptop
Rate from $60
Note: There are no upgrades done for the rest of the laptop components, such as video card and CPU, for most notebooks. Only a few models of the laptops have independent graphics card which are upgradable.
Note 2: For laptop hardware replacement / repair services, such as LCD, mainboard or keyboard, we do not provide onsite laptop repair. The laptop will be collected by us and will sent it back to you after the notebook repair.
For software repairs, such as windows issue repairs, virus removal, we are able to provide onsite service.
Back to Singapore PC repair services