PC DIY System Chinese New Year 2012 Promotion

To share the Joy of Chinese New Year 2012, other than offering great prices on our PC DIY system, we will like to add on the joy of the festive seasons by giving you a Build It Yourself System promotion.
Free Gifts for each Custom built PC1
For each custom built PC, from S-Mall, we will be giving free wireless keyboard and mouse together with the system which you custom built.
Free delivery for each DIY Computer System1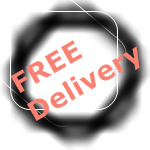 On top of the free keyboard and mouse, S-Mall will be delivering the computer system to you without any charges!
==== Promotion Ended ====
* S-Mall reserves the right to amend this promotion anytime without prior notice.
* While stocks last for the free gifts when you buy a Do It Yourself PC system from us.
1 Refers to a system with Procesor, ram, DVD, casing, power supply, hard disk and operating system
Back to singapore computer promotions