Testimonial About S-Mall computer repair services
Like our S-Mall Services?
Appreciate you taking time to write a voluntary review for S-Mall on Google Business
Or send your testimonial below
Here are some of the newer testimonials received by S-Mall by our clients.
Archive Testimonials for S-Mall by clients :)
Click on image to enlarge (a new tab/window will be opened)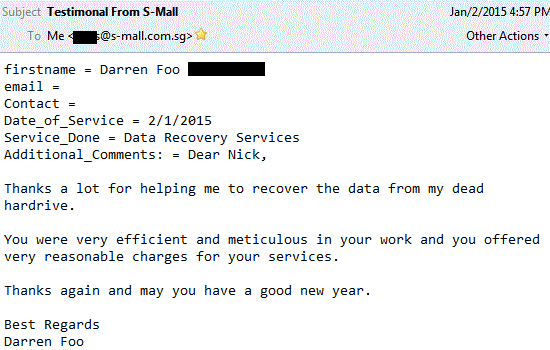 Successful Data recovery from Defective Hard disk for Darren Jan 2015

Office Network Troubleshooting for Joel Oct 2014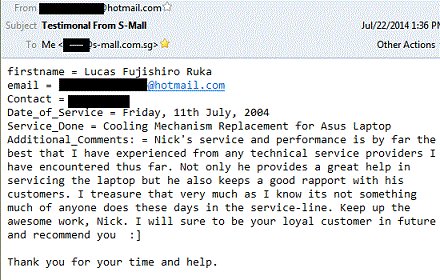 Laptop Services for Ruka 2014 Jul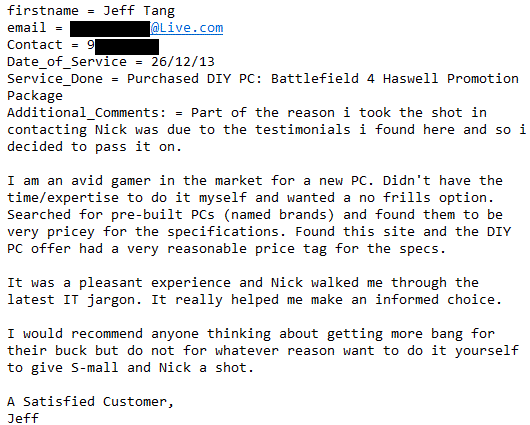 Gaming System for Jeff 2013 Dec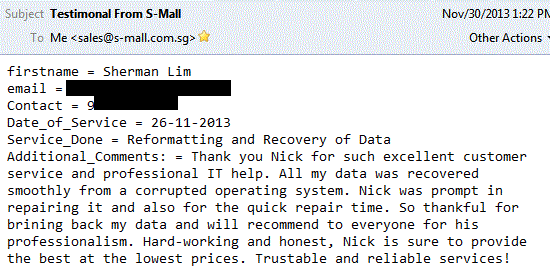 Data Recovery From System for Sherman 2013 Nov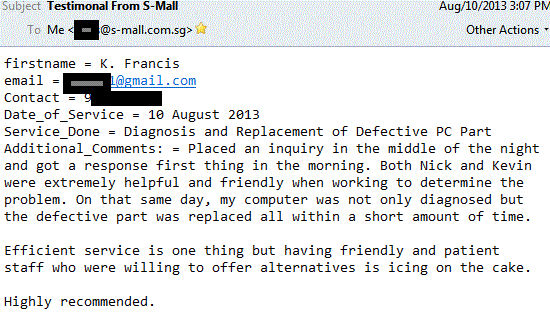 Defective Hardware Replacement for Francis 2013 Aug
Like our service? Select "like us" on the left or Gooogle +1 us, or contribute an online review for S-Mall below, by
- filling up the form below or
- go to our google page and leave us a testimonial using your google account
leave us a testimonial @ Google Business
Thank you in advance!